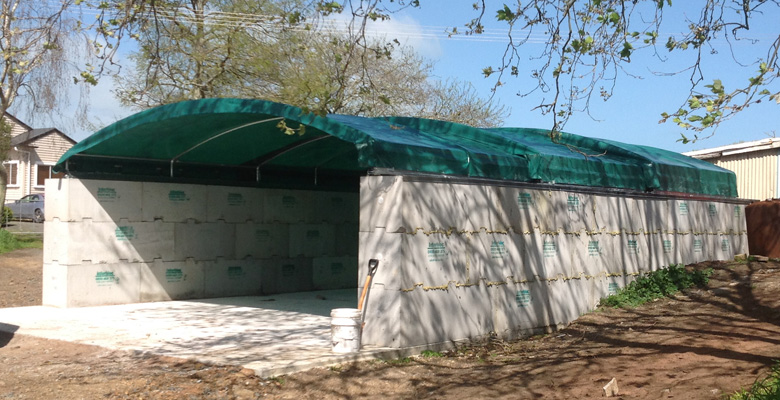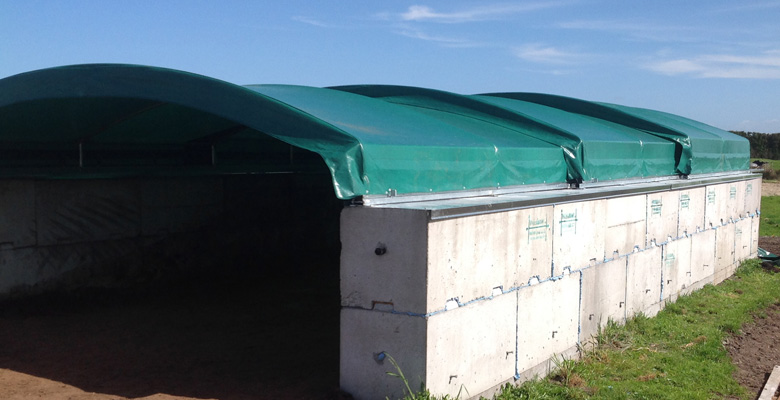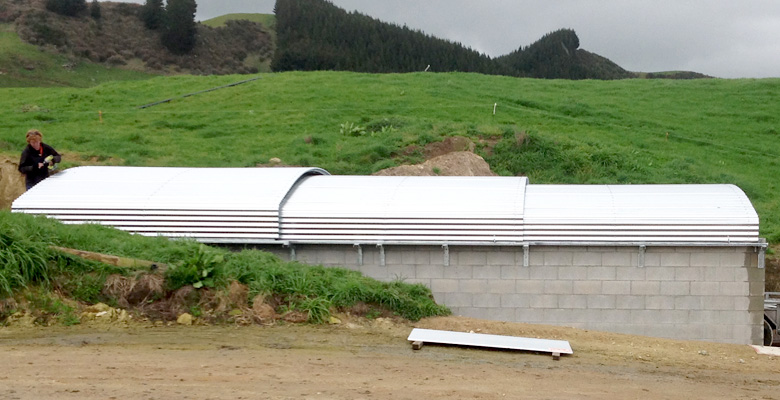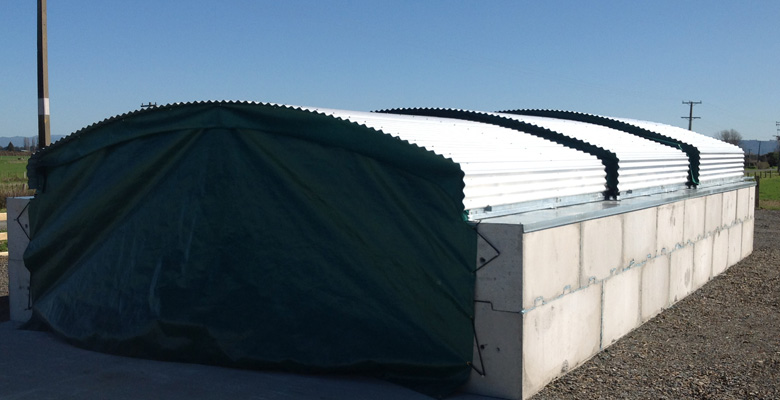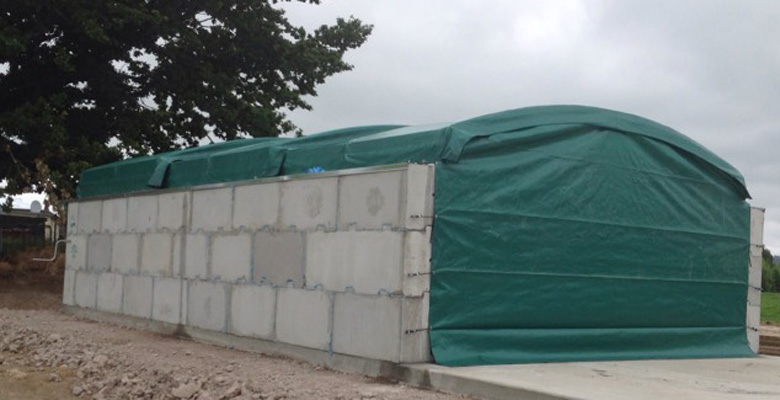 Testimonials
I use my sliding roof on our 30 tonne interbloc bunker. It provides us with a dry place to store our supplements. The roof is very easy to roll back for easy access.
We chose Coast Sliding Roof because it did not take up to much extra room when the roof was fully rolled back, and was able to fit in the space we had.
We are very happy with the service that we received and the time it took to get the job done.
The bunker and the sliding roof have cut our work load and saved wastage of an extra 5% which adds up to a lot of money over a year.
We are very happy with the retractable roof, it saves a lot of time and is easy on the eye, fits in with the surroundings.
Dave and Mary Muggeridge, Dairy Farmers, Waikato
I got the sliding roof to cover the storage of bulk palm kernel to go on the Interbloc unit. I find the sliding roof to be really functional and it is good and watertight which is the main reason that I got it.
The installation went well and there has been good back up from the sliding roof company.
The roof is easy to operate and does the job well.
Brian Steele, Dariy Farmer, Morrinsville
As part of our intensive 600 cow dairy operation we required a new storage facility for bulk feeds. After looking at numerous options, we found the combination of the Interbloc / Coast Sliding Roof package to be the best for our needs with regard to cost effectiveness and practicality. With the retractable roof it is efficient use of space and is a favourite for truckies to tip off in. Our main use is for Palm Kernel storage although it would be suitable for any bulk storage. The roof was fitted quickly and we have had good regular service checks.
I would highly recommend this option to anyone with the need for any storage requirements.
Andrew Meuli, Dairy Farmer, Taranaki
The installation of the sliding roof was nice and easy by Coast Sliding Roofs from our old hoop and pull on cover system. The changeover was faultless. The retractable roof system is easy to use and a much better bulk cover storage system than we had before. It is so easy for trucks to get in and deliver the palm kernels. We have significantly reduced the stock wastage issue we had with the old system letting in a lot of water because the sliding roof is weather tight and keeps everything dry.
Peter Crossan, Dairy Farmer, Te Puke
I have a Coast Sliding roof to cover top soil and prevent it from getting soden wet and heavy. The opening and closing mechanism is solar powered and operates from a remote control so I don't even have to get out of my truck. It works really well and the installation was no hassle. I'm more than pleased with the retractable roof cover.
Murray McWatt, Director, McWatts