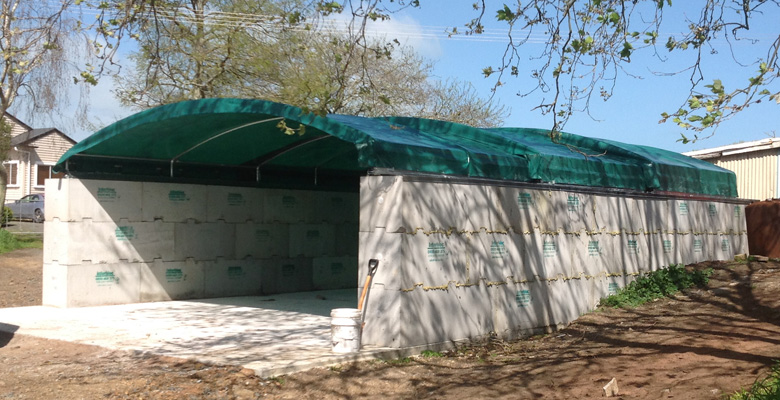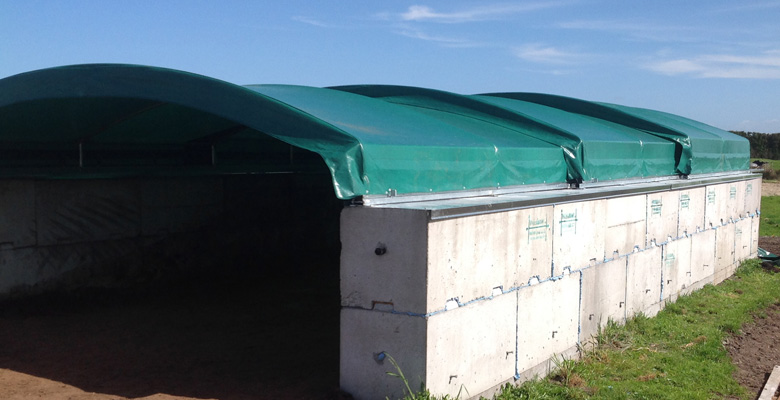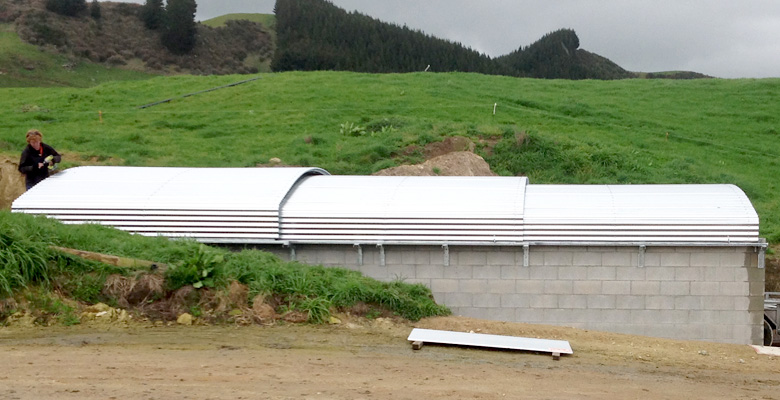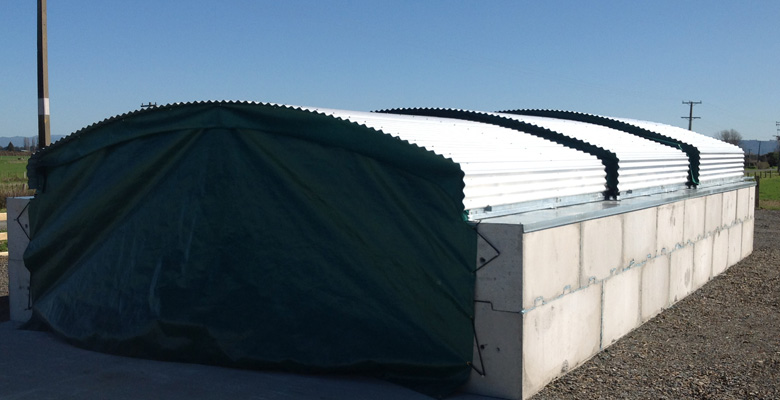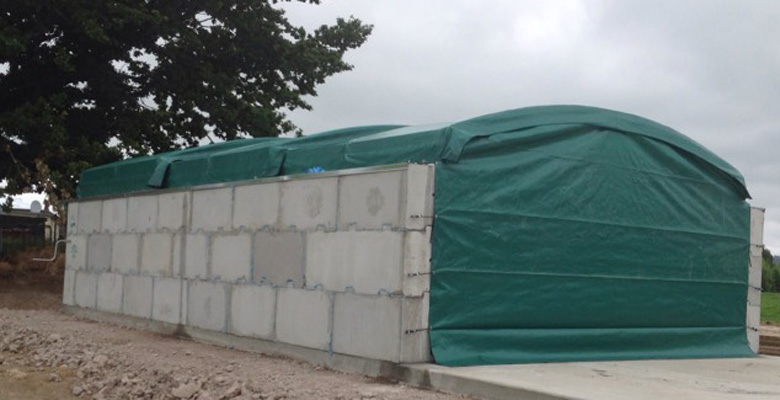 COAST Cladding options for PKE bin, FERT bunker and Bulk product storage bunker roofs
Coast standard sliding roofs come with Canvas covers but Steel Clad retractable roofs are also available as an option.
Canvas:
Manufactured from Maxlite PE® material, the strong canvas roof canopy covers provide a lightweight but robust roof cover solution for most applications. When fitted correctly the material fits tightly over the steel frame so the sliding roof cover will not flap and damage itself in the wind.
Contact Coast Sliding Roofs to enquire 
Steel:
Manufactured from Custom Orb galvanised steel, the steel retractable roof cladding provides a robust cover solution for harsh environments or high winds areas. Canvas front flaps or steel doors can be supplied as innovative extras.