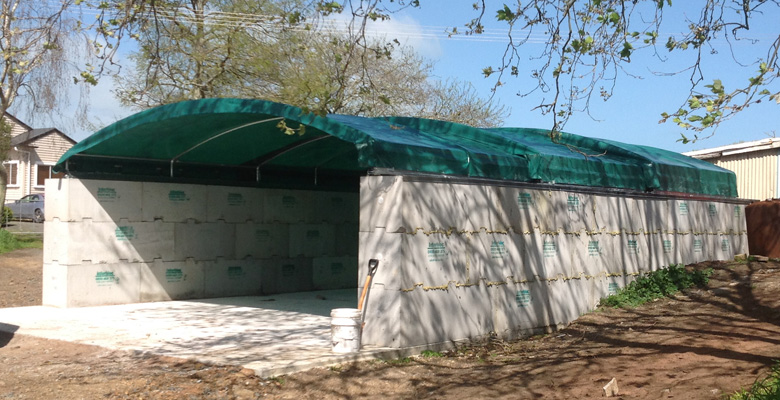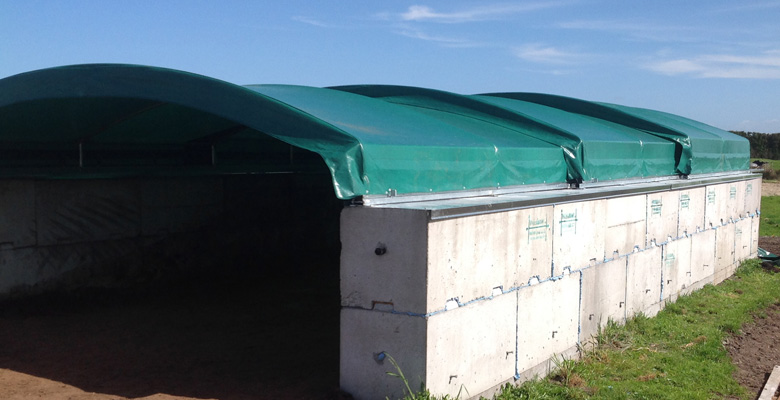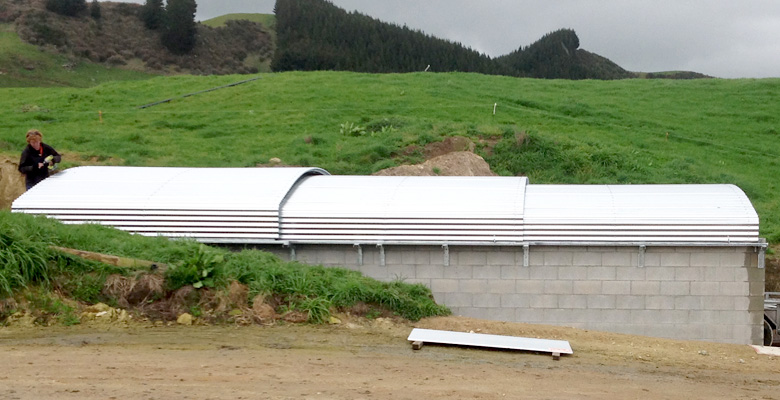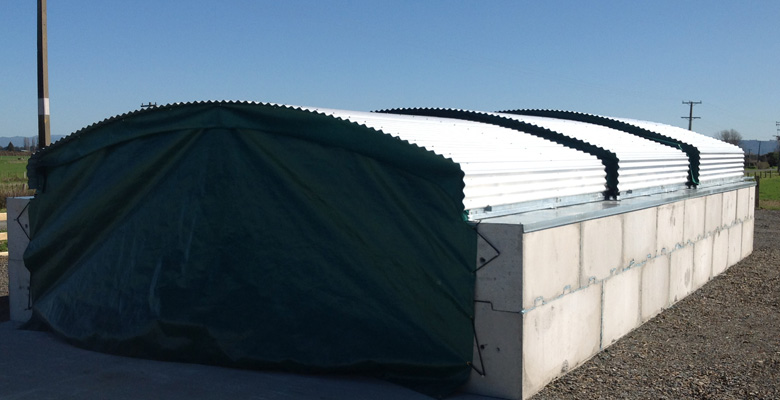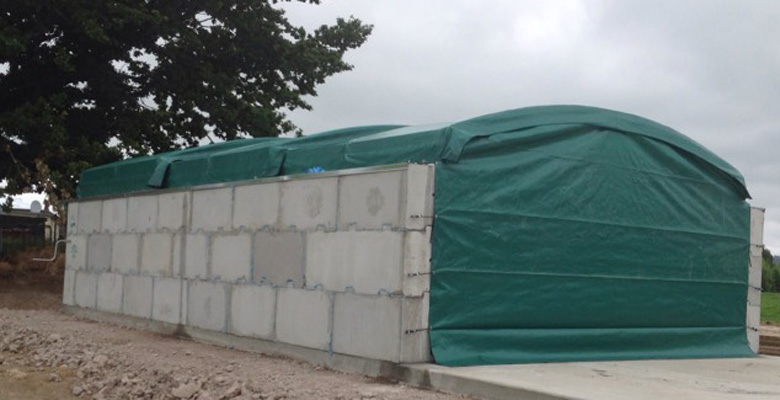 Affordable Retracting Roofs for Feed and Fertiliser Bunkers.
WHY COAST SLIDING ROOFS FOR YOUR BUNKER?
Coast Sliding Roofs glide effortlessly back and forth over your storage bunker. They are ideal for PKE bins, fertiliser bunkers or any bulk storage where the product needs to be kept dry while being easily accessed. The low profile of the roof provides better shelter from driving rain and can provide even more weather protection with the addition of the optional front flaps or doors.
The roofs are built to withstand the tough operating environment they are used in. They deliver value, saving you time and money.
Above all the Coast Sliding Roof offers an affordable bunker cover system that works!
Coast Sliding Roofs Provide

- Faster, Easier, Safer Access
The roof design keeps the weather out and saves time and money when accessing stored bulk materials. All roofs come standard with a mechanical roof winch, ensuring the roof "Coasts" effortlessly back and forth every time and eliminates potential health & safety risks of other cover systems.
- Durability, Built to Last
Coast Sliding Roofs are manufactured in New Zealand using super strong galvanised box section frames and steel pipe roofing components. All roofs have built-in anti-lift systems.

- Reduced Roof "Footprint"
The sectional concertina design reduces the space the roof retracts to by enabling it to cantilever off the back of the bulk storage bin. This reduces the clear space required behind the structure and the need for supporting posts. The smaller footprint also allows more flexibility when designing and positioning of new bin layouts. 
- Effortless Operation
Coast's unique Ezy-Slide roof technology does away with moving parts reducing the opportunity for the roof to seize and ensures the retractable roof "coasts" back and forth effortlessly.
- Extended Service Life
Coast Roofs are modular in design making maintenance a breeze. If parts of the roof do sustain damage, they can easily be replaced extending their service life at a far lower cost than a full repair or replacement. The heavy duty canvas cover has a 3 year UV warranty.
- Standard & Custom Designs
Coast offers a range of roofs, from our standard designs to fully customised retractable roofs to cover virtually any bulk storage structure.
- Cladding Options
Coast Sliding Roofs come standard with canvas covers. As an alternative Steel Clad retractable roofs can be supplied.