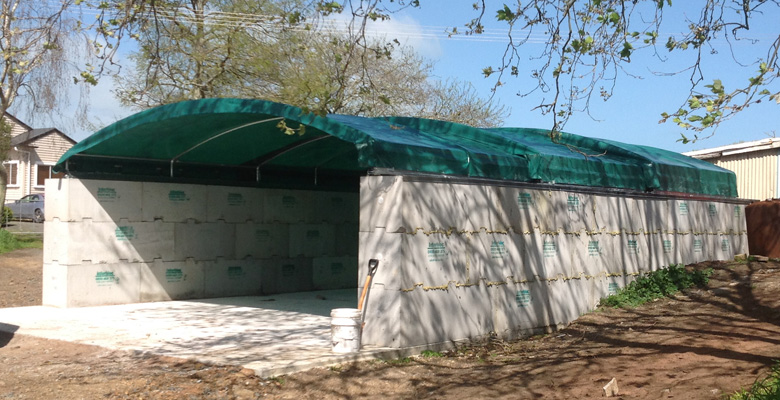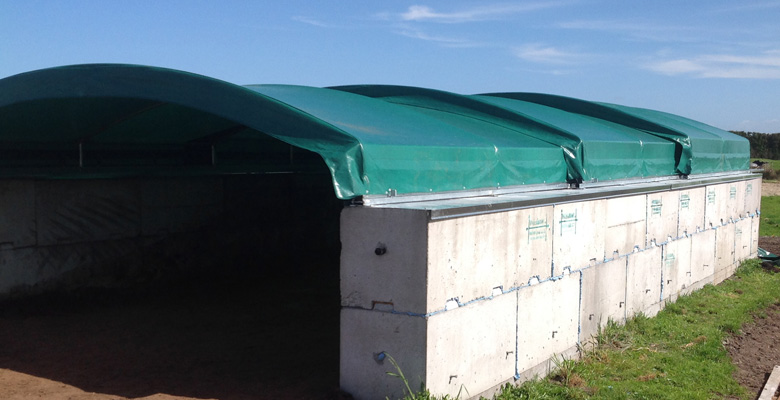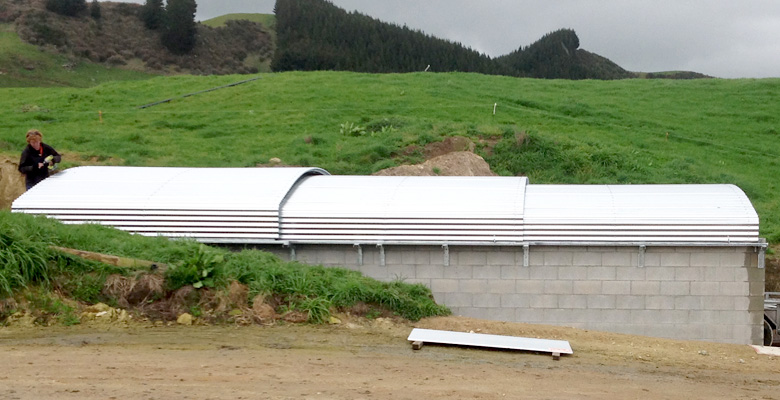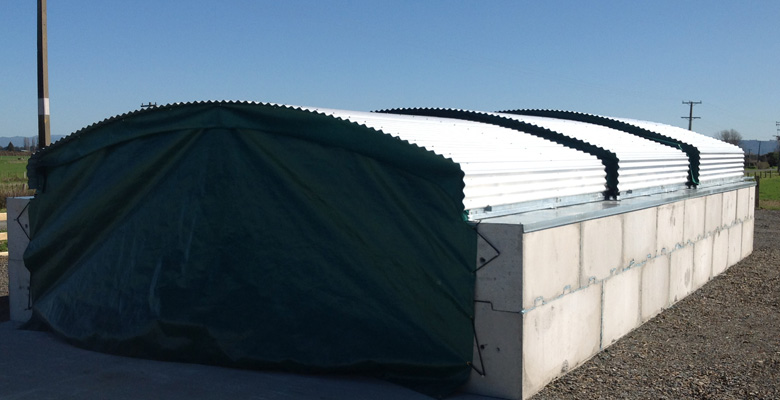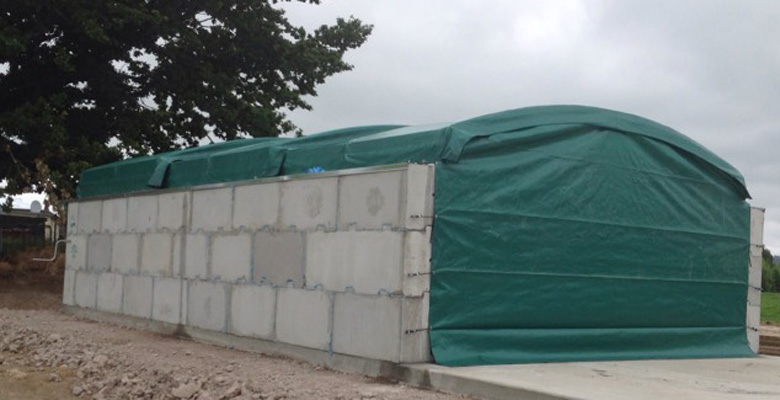 COAST D.I.Y. KITSET roofs for PKE bunkers, FERT bins and Bulk product storage
Coast DIY Kitset ROOFS
Coast offers standard design DIY Kitset retractable roofs. These can be easily be mounted on precast concrete panel bins, mass block bins, masonry block bin or post and rail bins.
All that you need to do is to make a mounting platform to suit the roof dimensions.
Prefabricated mounting brackets can be purchased from Coast for various bin types.
Standard DIY Kitset Retractable Roofs
Coast currently has four standard DIY Kitset roof designs:
OPTION ONE
4200mm wide x 7200mm long
Two section, concertina roof
Steel frame construction, canvas cover
Retractable roof system available in kitset
OPTION TWO
4200mm wide x 10200mm long
Three section, concertina roof
Steel frame construction, canvas cover
Retractable roof system available in kitset
OPTION THREE
5000mm wide x 7500mm long
Two section, concertina roof
Steel frame construction, canvas cover
Retractable roof system available in kitset
OPTION FOUR
5000mm wide x 10000mm long
Three section, concertina roof
Steel frame construction, canvas cover
Retractable roof system available in kitset
Contact Coast Sliding Roofs to enquire